There are often times when you need a PNG converted to PDF – for instance, you may have to import a screenshot into a PDF report, turn a scanned document into a PDF, or just insert a pre-existing signature into a document. PDFChef by Movavi lets you convert one or more image files to PDFs in just two clicks.
By clicking the button, you're downloading the free version of PDFChef by Movavi.*
How to Change a PNG to a PDF on Your Desktop
Step 1. Download the Software

If you need to transfer a PNG to a PDF document, download and install the desktop version of PDFChef on your PC or Mac.

Step 2. Import Your Files

Start the program and choose Convert from the tools list.

In the dialog box that opens, set the input and output format and select the image files you want to process.
The choice of image resolution for exporting to the PDF format depends on several things, including what you want to convert the image for and how quickly you want to process it. If you need to upload a photo and signature to a visa application form, the resolution of the image files must be no less than 300 dpi. For a proper illustration in a digital magazine, we recommend using a 200-250 dpi resolution. If you want to insert a screenshot or a chart into a report, 100-150 dpi would be enough. If you upload multiple images and want to maintain a high conversion speed, you can reduce the resolution of your images to 72 dpi.
When choosing the image resolution for exporting to PDF, it's important to decide on a balance between image quality and file size.
How to Convert PNG to PDF Online with PDFChef Online
For those who want to convert image files directly in their browser, we may suggest the PDFChef converter. This free online converter also supports a PNG to PDF conversion. However, you should note that the size of files you can upload is limited, and there is no ability to change the image orientation.
Step 1. Go to the Site

If you need to convert PNG to PDF online, go to the service's website by following the link below.

Step 2. Upload an Image

Click the Choose Files button to upload an image to be converted, click Open File, and select the image file you want to process.
How can you convert PNG to PDF? It's easy if you try our desktop version, PDFChef by Movavi! The ultimate tool for converting PNG to PDF and vice versa.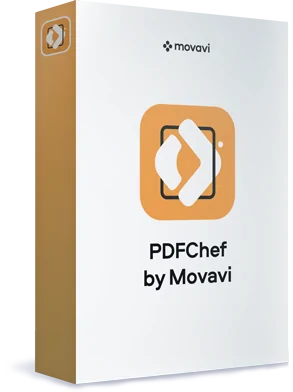 PDFChef by Movavi
Everything you need from PDF Software!
PDF creation from scratch

Different PDF-editing modes (4-in-1 page arrangement,
text editing, and object editing)

Electronic signature solutions

One-click file export and print output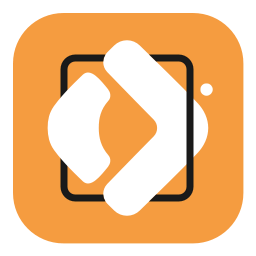 PDFChef
Related Articles
* The free version of PDFChef by Movavi has the following restrictions: 7-day trial period, watermark on the output PDF. Learn more