Converting from PDF to BMP and vice versa is easier than ever with PDFChef by Movavi! Two clicks – and your image is converted to a PDF.
By clicking the button, you're downloading the free version of PDFChef by Movavi.*
Choosing the Proper BMP-to-PDF Converter
Today's users are always in a search of a better solution for working with PDF documents, especially when dealing with an importing bitmap graphics in formats like JPEG or BMP. Many people choose web services that let you transfer a BMP to a PDF document online.
But what if you need to work from anywhere, without the need for an Internet connection? In this case, PDFChef is at your service – a comprehensive and powerful software solution for all PDF-related tasks.
How to Change a BMP to a PDF on Your Desktop
Step 1. Downloading PDFChef by Movavi

First, download the software by clicking the blue button below. Once the download is complete, run the PDFChef installer and follow the on-screen instructions.

Step 2. Importing Graphic Files to the Program

Run the program and click Convert in the right lower corner of the window.

In the dialog box that opens, select the input and output format, then select the BMP file for conversion using the Select Files button.

If you need to combine multiple BMP images into a single large PDF file, you can import image files in a batch by dragging and dropping them into the workspace, indicated by blue dashes.
BMP is a commonly used bitmap format for saving image files; it was invented by Microsoft in the mid-1980s. It is supported by many programs, including MS Paint for Windows.
The BMP format stores color data for each pixel in the image without any compression. Such method of storing image data enables high-quality graphics, but also generates large file sizes. The PNG and JPEG formats are also bitmaps, but use image compression algorithms for decreasing their file size. For this reason, PNG and JPG images are preferred for use on the Web, while BMP images are generally used for printable images.
How to Turn BMP Images into PDFs Online
For those who prefer working online, we suggest PDFChef. This online tool also supports BMP to PDF conversion. However, you should note that batch conversion is not supported, so you can only upload and process your files one by one.
Step 1. Going to the Website

If you need to convert BMP to PDF online, go to the service website via the link below.

Step 2. Uploading a Bitmap Image

To upload an image to be converted, click the Choose Files button and select the BMP file that you want to process. The conversion program will run automatically after you've uploaded your file.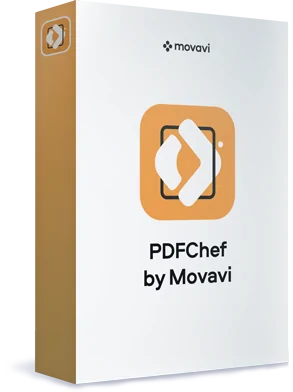 PDFChef by Movavi
Everything you need from PDF Software!
PDF creation from scratch

Different PDF-editing modes (4-in-1 page arrangement,
text editing, and object editing)

Electronic signature solutions

One-click file export and print output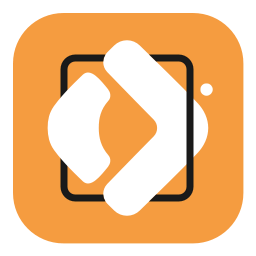 PDFChef
Related Articles
* The free version of PDFChef by Movavi has the following restrictions: 7-day trial period, watermark on the output PDF. Learn more