PDF software for smooth work across devices
PDFChef helps you out easily at any time, no matter where you're working. Turn paper-based documents into PDFs on-the-go with the PDFChef mobile scanner. View, edit, convert, merge, and sign your files in the desktop PDF editor when you're offline. Open PDFChef online and work with PDFs right in your browser. Download our PDF software to stay on top of your files at home, on the move, and at the office.
Desktop PDF app
Viewing and creating PDFs
Text editing
Inserting signatures into PDF documents
Organizing pages
Multiple formats for conversion
7-day trial with full functionality
Windows and macOS versions
Learn more
Learn more
Online PDF tools
Text editingsoon
Page organizing
Multiple formats for conversion
Access to all features for free
Cross-browser compatibility
Learn more
PDF Scanner
Scanning paper documents into PDFs
Inserting signatures into PDF documents
Easy file sharing
Basic PDF tools
iOS compatibility
Learn more
Do more with your files with our PDF program
Make the most of our PDF tools.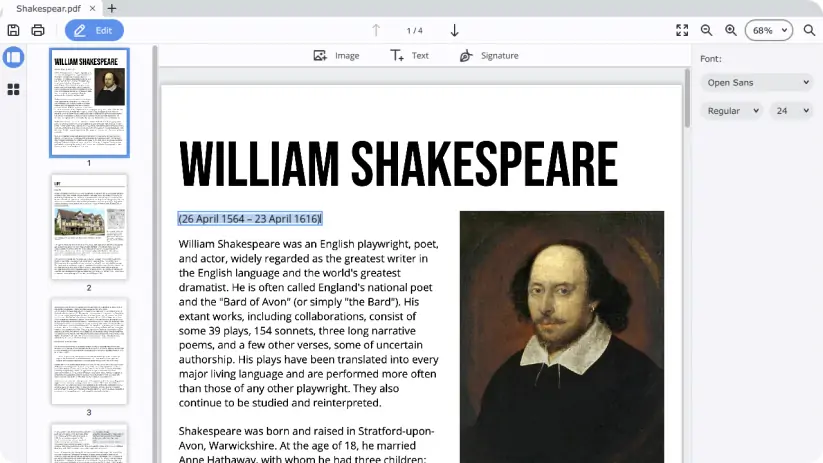 Easily make changes to PDF files
Make use of a wide set of editing tools of our PDF editor to polish your file. Write your document using any font and font style. Insert and resize images. Delete unwanted text. Rotate pages within your file as you wish. Add your signature to your document to finalize it right in our PDF app.
Get PDF tasks done quickly
Save time handling documents. Smart design and quick file processing let you focus on your job without wasting time figuring out how the PDF app works. Open multiple PDFs as tabs and flip between them. View multi-page files and navigate through them with no lag, thanks to fast PDF rendering. Convert files to and from PDFs in seconds.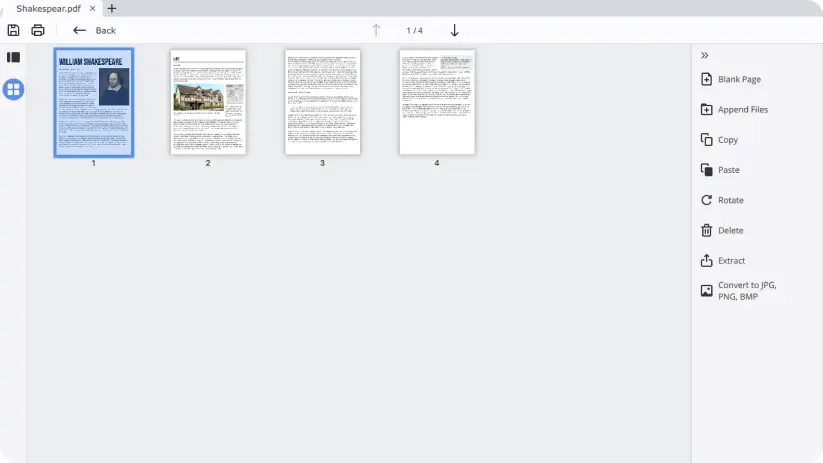 Streamline your document
Turn your PDF into a perfectly organized document. Copy pages from one file to another. Change the page order within a document until it works for you. Add what's missing and remove irrelevant pages.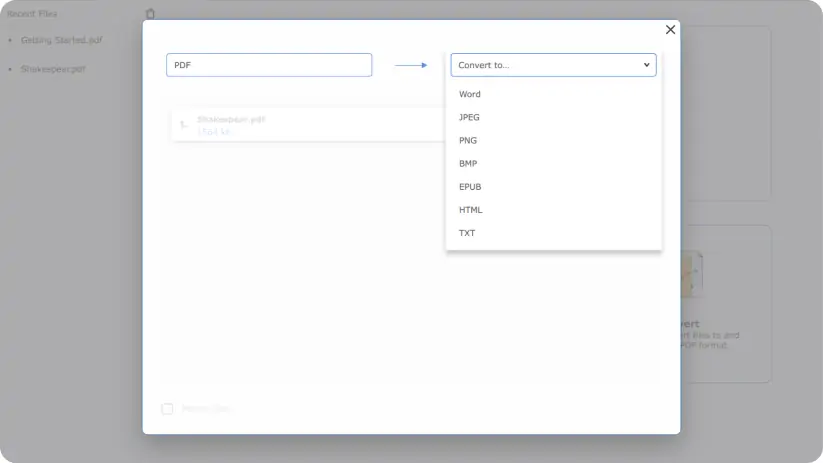 Convert PDFs to multiple formats with no limitations
PDFChef's range of conversion formats expands your work opportunities. Turn your PDF files into any format you need. Convert Microsoft 365 documents, including Word, PowerPoint, and Excel files, images, and other document types to and from PDFs. High-quality, fast conversion speeds are guaranteed.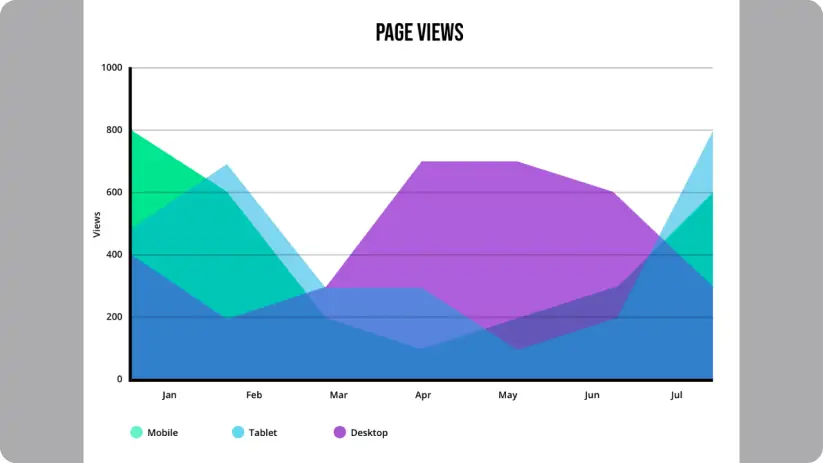 Present and share content
PDFChef is more than just a PDF reader or viewer. It comes with all the tools you need to build and show presentations. Create new slides from scratch or open a ready-made file. To present your information, launch Presentation mode. It enables you to go full-screen and move smoothly from slide to slide. Whether you're pitching a project or updating your colleagues, we've got you covered.
Prepare your best document
PDFChef was designed to make working with PDFs easier than it's ever been
Try our online PDF solutions and see for yourself.
Turn your phone into a portable document scanner
Need to make a digital copy of a paper document? Reach for PDFChef Scanner – a fast, simple PDF scanner for iPhone or iPad. With our application, you can instantly scan any document, save the file in PDF format, and share it with others right from your device.
Sign up for news and special offers