Working with fillable PDF forms for PC is now much easier with PDFChef by Movavi! This secure and effective PDF-editing software for Windows and Mac lets you complete and sign any form without risking data leaks.
By clicking the button, you're downloading the free version of PDFChef by Movavi.*
How to Fill Out PDF Forms
People often need to complete a fillable PDF form – it's a big help if you have to fill out an apartment lease, apply for a visa, and many other reasons. As there may be important confidential data in the document, the form-filling process has to be secure. If you are looking for a safe way to view and fill in PDF forms, we recommend using PDFChef.
PDFChef presents an all-in-one solution that includes everything you need to complete legally valid forms. This secure, easy-to-use tool lets you fill out, sign, and submit any PDF form directly from your computer without the risk of being hacked.
Below, you will find step-by-step instructions on how to fill out a PDF form on your PC or Mac.
How to Fill Out a PDF Form with PDFChef by Movavi
Step 1. Find a Fillable Template

Before completing the required form, you first have to find a fillable template. It's easy enough to just Google for a fillable PDF form for your purpose. You can always check if a PDF form is fillable by the fields highlighted in light blue.

Step 2. Launch the Program

Download, install, and activate PDFChef on your computer.
How to Fill and Sign PDF Forms
Once you have completed your form, check to ensure all the data has been entered correctly. Then, you can certify the form by signing it. To insert a signature into your PDF document, use the Signature option from the Edit drop-down list. Learn more>>
How to Save a Fillable PDF Form
That's all there is to it! Working with PDFs is easy and safe with PDFChef.
Free PDF Form Filler from Movavi
You can fill out forms for free using Movavi's trial software. The trial period lasts 7 days and lets you test the program to see if it meets your needs. The trial version has all the functionality of the full version but there are some conversion restrictions, and a watermark is added to the output files.
Frequently Asked Questions
How Can I Fill Out a PDF Form for Free?
Best free PDF form fillers:

PDFChef by Movavi lets you create documents, fill out and sign PDF forms, edit text, and convert PDF files to other popular formats. The software is available as a free trial.
PDF Buddy. A web-based PDF form filler.
PDF-XChange. Desktop program with lots of additional options. Works on Windows only.
PDFescape. A desktop PDF form filler for Windows. It also offers a free online version.
CutePDF Editor. This program has both a desktop and an online version. The desktop app is available as a free trial.
Follow the link below to read the full article:
Top 10 PDF fillers for Mac and Windows
How Can I Write in a PDF Document?
Open a PDF in PDFChef by Movavi.
Click Edit in the toolbar, then click Text.
Click at the point in the text where you want to add words.
Start typing or paste the text.
Save the document.
Read this full guide on how to write in a PDF:
How to edit PDFs
How Do I Electronically Sign a PDF Document?
How to add a signature to a PDF:

Open a PDF in PDFChef by Movavi.
Click Edit in the top bar and choose Signature.
In the Draw tab, choose the font size and color for the signature.
Draw your signature with your mouse and click Add.
Resize and position the signature in your PDF.
Save the PDF file.
Follow the link below to learn how to sign PDFs:
How to sign PDF files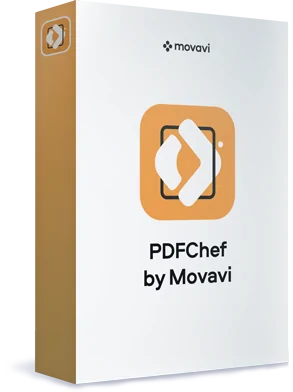 PDFChef by Movavi
Everything you need from PDF Software!
PDF creation from scratch

Different PDF-editing modes (4-in-1 page arrangement,
text editing, and object editing)

Electronic signature solutions

One-click file export and print output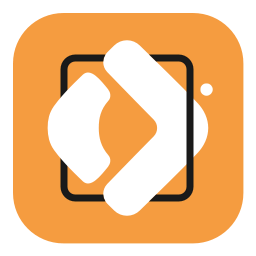 PDFChef
Related Articles
* The free version of PDFChef by Movavi has the following restrictions: 7-day trial period, watermark on the output PDF. Learn more