Looking for a PDF reader? Try PDFChef by Movavi. Download the program and use it as a PDF viewer for free.
By clicking the button, you're downloading the free version of PDFChef by Movavi.*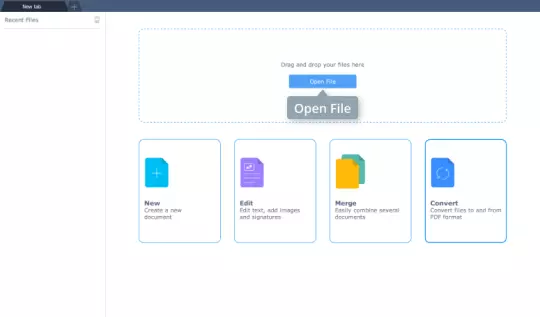 Discover What's Best for You: PDF Readers vs. Browsers
There are many ways to open a PDF file. You can use:
a PDF viewing app
a browser
a built-in program like Preview (for Mac)
Microsoft Word
Viewing PDFs in a browser or using an embedded PDF opener is fast and convenient. However, these programs may not offer as much functionality as PDF viewers. Viewing PDF documents in Microsoft Word, in turn, can lead to an incorrect display of text and other elements because viewing PDFs is not the main purpose of the software.
If you only need to open a PDF, a browser will do the job. But if that's not enough, we recommend you try PDFChef. It is a full-featured PDF editor, but you can use it for free as a PDF reader. It will also let you zoom in, zoom out, and rotate your documents.
PDFChef is for both PC and Macintosh. Compared with online apps and freeware, PDFChef is very safe to use – we don't send your data to any third party services. Get our professional PDF editor and work securely with files offline.
How to Open a PDF File
Step 1. Download and run PDFChef by Movavi

Download PDFChef and install the software. Then double-click the icon to launch the program.
How to Change Your Default PDF Viewer on a PC
Do your PDF images and documents open in the Microsoft Edge browser instead of PDFChef? Here's how to change your default PDF viewer.
Step 1. Open Settings

Click the Windows Start button and choose Settings.

Step 2. Open Default Apps

On Windows 10, version 1607 and older:
In the window that opens, click System and choose Default apps.

On Windows 10, version 1703 and newer:
In the window that opens, click Apps and, from the menu on the left, choose Default apps.

Step 3. Change the Default Program

Scroll to the bottom of the right-hand column and click Choose default apps by file type. In the left-hand column, find the PDF file type. To the right of the PDF file type is the app that's currently set as default. To change the default app, click the program name.

When the Choose an app dialog box appears, click PDFChef by Movavi. Now, any time you open a PDF file, it will automatically open in PDFChef.
How to Change Your Default PDF Viewer on a Mac
Do your PDF files open in the Preview instead of PDFChef? Here's how to change your default PDF viewer on a Mac.
Step 2. Save Changes

To save changes, click Change All. When the Finder asks if you're sure, click Continue.

Now when you open a PDF file, the Finder will automatically open it with PDFChef.

Step 1. Change the Default App

Right-click a PDF file for which you'd like to change the default app. In the context menu, click Get Info. Then choose Open With, click the dropdown and choose PDFChef.

Download PDFChef and try out the full functionality of the program during the 7-day trial period. You'll be able to merge, split PDFs, reorder or delete pages, convert documents to other popular formats such as JPG, Word, PNG, and much more.

After the trial period, you can continue using the program for free as a PDF reader. If you need more advanced features in the future, you can upgrade the program at any time. We offer both a lifetime license and an annual subscription.
Frequently Asked Questions
There are many factors that can stop a PDF from opening. Here are the three most common ones:
The PDF file is damaged. You can resolve this problem by downloading the PDF document again when you have a stable internet connection.
The document is protected with a password. A password is required before you can open the PDF. If you don't enter the password, the file won't open.
The software you're using is damaged. It is possible that a program doesn't work properly because of certain errors. You can reinstall the program or download a new, safe PDF reader.
Most computers have at least two American English voices (one male, one female). To have your PC read PDFs out loud, use Adobe Reader. Go to the "View" menu, choose "Read Out Loud", and then click "Activate Read Out Loud".
How Can I Edit a PDF File?
To edit PDF files in the Movavi reader, upgrade the program to the full version.
1. Go to the PDFChef website.

2. Click the Buy Now button and choose the plan that suits you best. Click Buy and go through the payment process.
3. Within 15 minutes of purchase, you will receive an email with an activation key.
4. Launch the program, open the Help menu and choose Activate Software. Enter or paste your activation key and click Activate.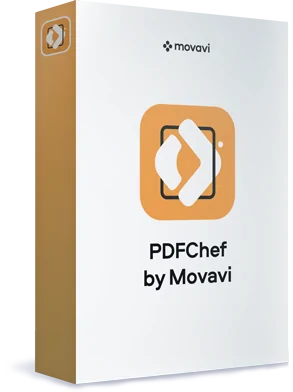 PDFChef by Movavi
Everything you need from PDF Software!
PDF creation from scratch

Different PDF-editing modes (4-in-1 page arrangement,
text editing, and object editing)

Electronic signature solutions

One-click file export and print output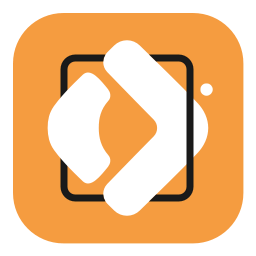 PDFChef
Related Articles
* The free version of PDFChef by Movavi has the following restrictions: 7-day trial period, watermark on the output PDF. Learn more